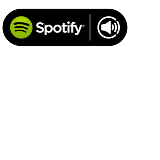 Streamer och DAC i miniserien.
Atoll Electronique
MS120
Lägg i varukorgen
Finns i lager och för demo

(Skickas från oss eller leverantör vanligtvis inom 1-2 arbetsdagar)
Gratis frakt gäller alla ordrar över 500:-
Alla produkter från Atoll Electronique tillverkas i Brecey, Frankrike i Atolls egna lokaler.
MS120 ersätter MS100. Det är nätverksstreamern i Atolls mini-serie. Den använder samma plattform som de andra nätverksspelarna i varumärket, men i ett mindre format. Det är avsett att vara naturligt associerat med ett HD120 + MA100-par men det kan också integrera ett befintligt system som en ny källa. I och med att MS120 och har en volymstyrning så går det att använda fullt ut som ett försteg om man så vill.
Den här nya versionen ärver innovationerna från ST200 Signature: ny, mer intuitiv kontrollapp, inbyggt stöd för Spotify Connect, Qobuz, Tidal och Deezer, Audirvana-kompatibla, internetradio via Airable, support för DSD64 & 128-filer, ny 5-tums LED-skärm, mm.
STREAMER:
Reading all audio files in the network (compatible DLNA and UPnP) connected on Wifi or wired RJ45.
Displays the name, tags, album cover, resolution.
"gapless" system (uninterrupted playback of consecutive audio tracks).
Possibility to create Playlists.
External control (with Qobuz, Audirvana…) with RTSP protocole.
MUSIC STREAMING:

Direct access from the ATOLL app to streaming portals: Qobuz, Tidal, Deezer
Spotify Connect
Tidal Connect
INTERNET RADIO:

Access to all internet radios with Airable system in high quality: Choices of more than 100 000 stations, podcasts…
Displays logos stations and further information: titles, artists, resolution…
Possibility to add radios to a « favourite » menu.
AUDIO:

Symmetrical outputs stages with no feedback and discrete components polarized in A class
Analog volume control (with commutated resistors) with possible By-Pass
Transformer specifically dedicated to audio stages
High Quality MKP link condensators.
Burr-Brown PCM1796 converter.
END USERS:
5″ TFT led display (800*480).
Serial remote control.
Apple® and Androïd® free app.
DETAILS ABOUT READABLE FILES:

Readable files: DSF, LPCM, FLAC, ALAC, AIFF, WMA, OGG, WAV, AAC, MP3.
Acceptable Resolution: PCM up to 24bits/192kHz and DSD64 & 128.
USB-A format: FAT32, NTFS, EXT2/3/4.
Connections:

2x USB-A inputs (1 front & 1 rear).
4x digital inputs:
2x coaxial S/PDIF (24 bits/192KHz)
2x optica S/PDIF (24 bits/192KHz)
1x Bluetooth® receiver
2x analog inputs
1x RJ45 network
1x Wifi antenna (802.11b/g/n)
1x pair RCA analog output
1x digital optical output
1x digital coaxial output
1x trigger 12V output
1x headphones output front (3,5mm)

Specifikationer:

Audio supplies: 4,6VA + 3,6VA
Total of capacitors: 5435 µF
Dynamic: 123 dB
Output Impedance: 22 Ohm
Output level: 2,8 VRMS
Signal/Noise ratio: 123 dB
Distortion at 1kHz: 0,005%
Bandwidth: 5Hz – 20kHz
Rising Time: 1,7µs
Converter digital/analog: Burr-Brown PCM1796 24 bits/192 kHz – DSD128
Dimensions: 320x230x94mm
Weight: 3 Kg